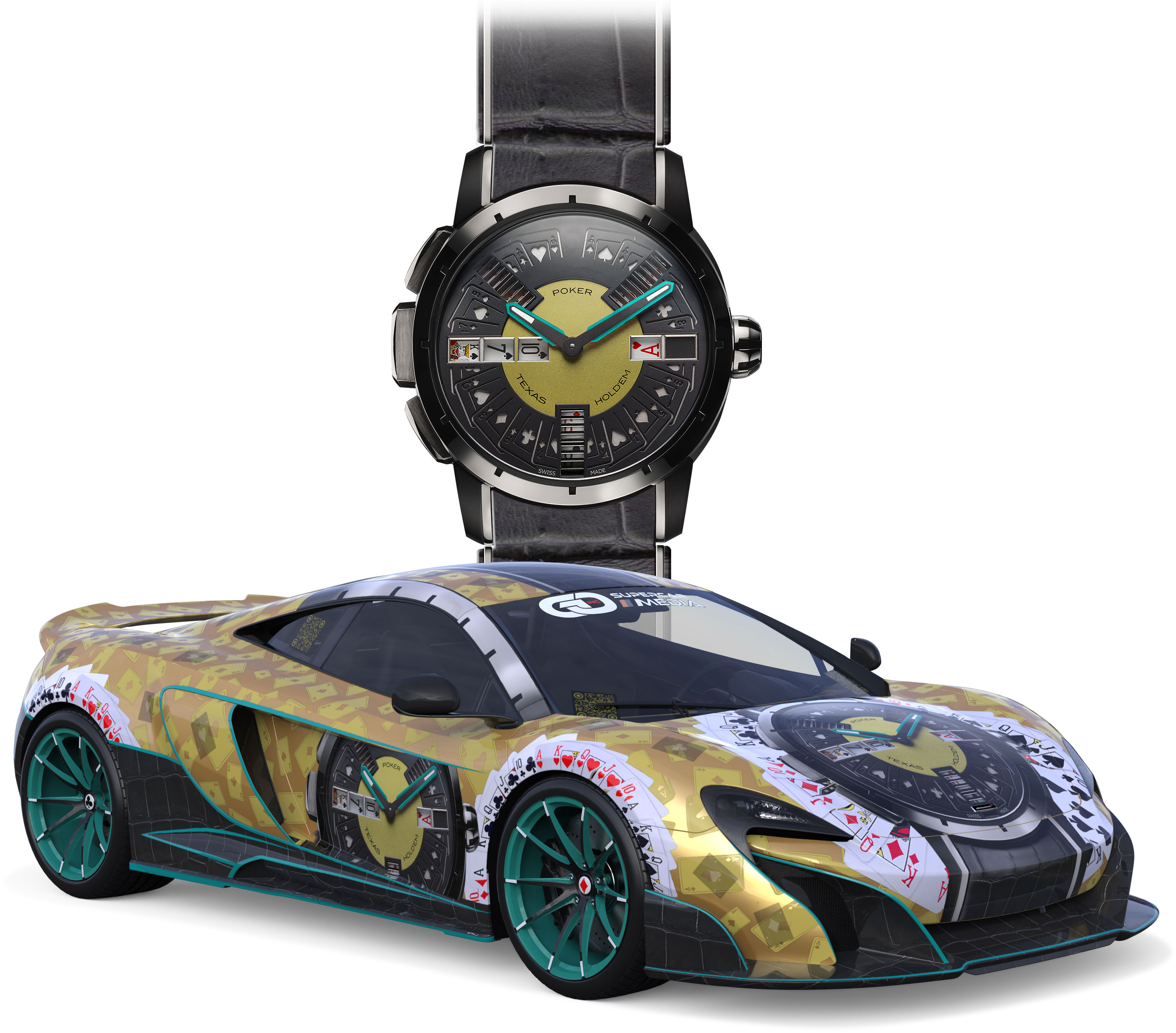 Gameover Inc. is a new and exciting out-of-home advertising company that creates captivating and highly interactive supercar billboards.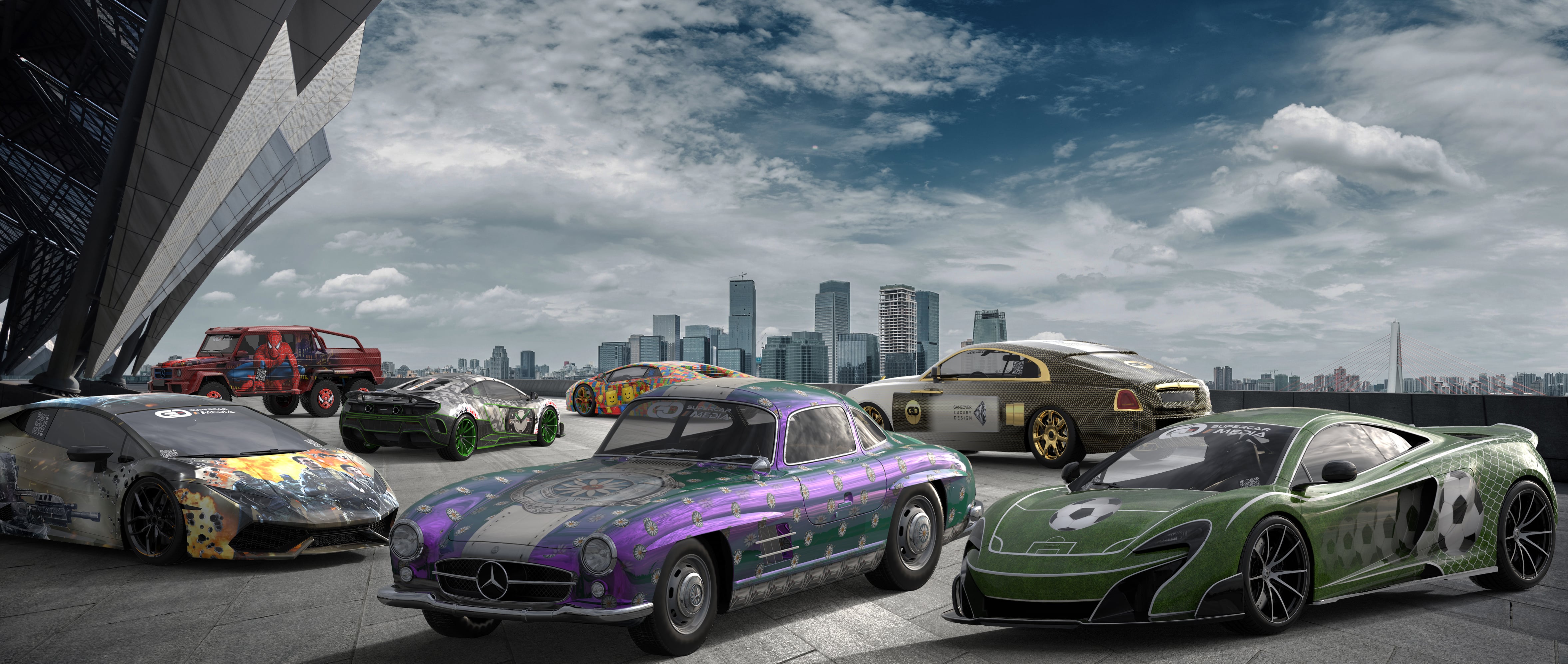 Our supercar billboards will build and deepen your brand recognition by reaching your global audience, exposing your products and services to new international markets from one location.

We see perfection as a moving target, always finding new ways to improve in future projects. This will allow our company to evolve and provide clients with new creative ideas, unique designs, and quality service.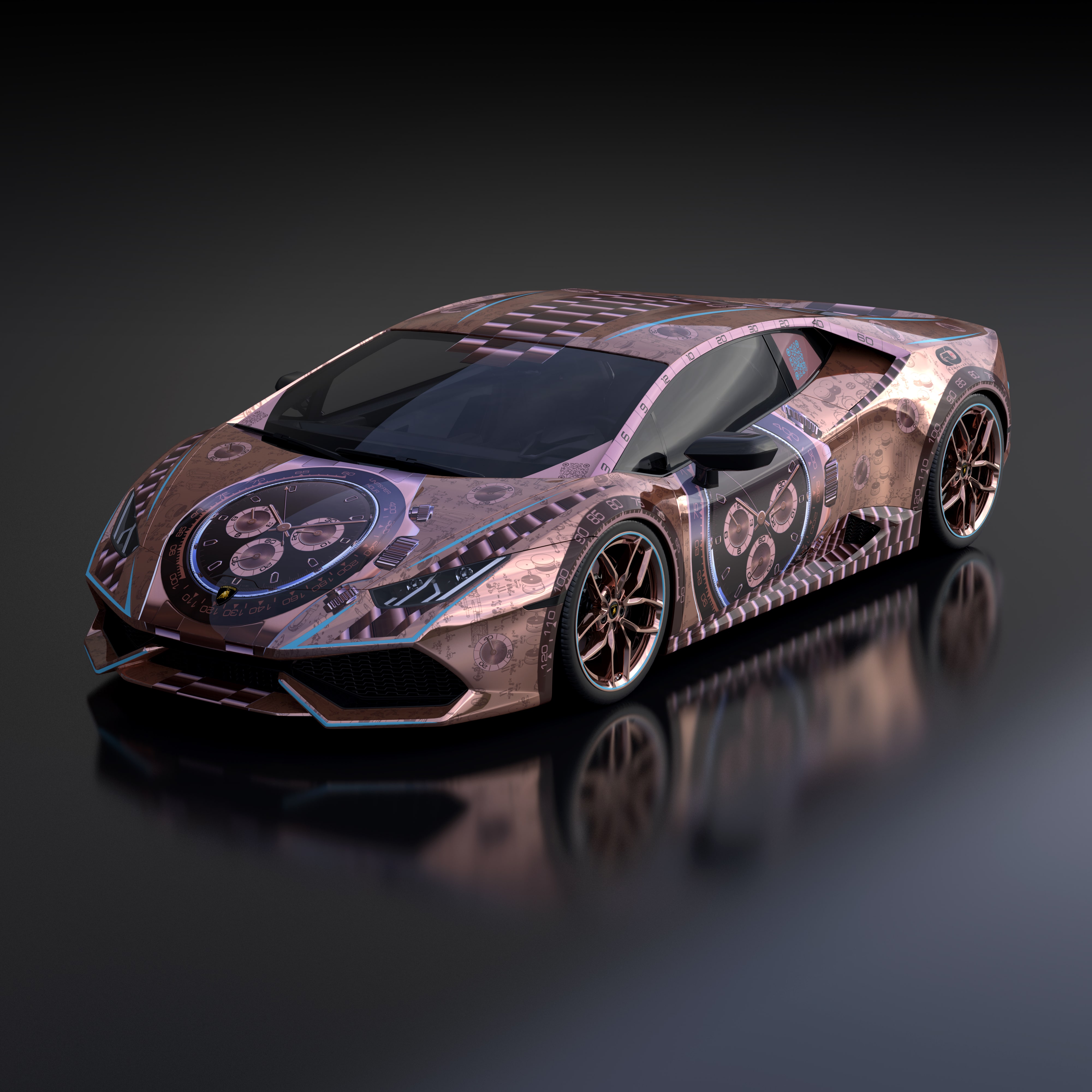 Our vision is to provide high-impact mobile advertising that will stand out from all other media by creating a memorable experience share worthy with the rest of the world.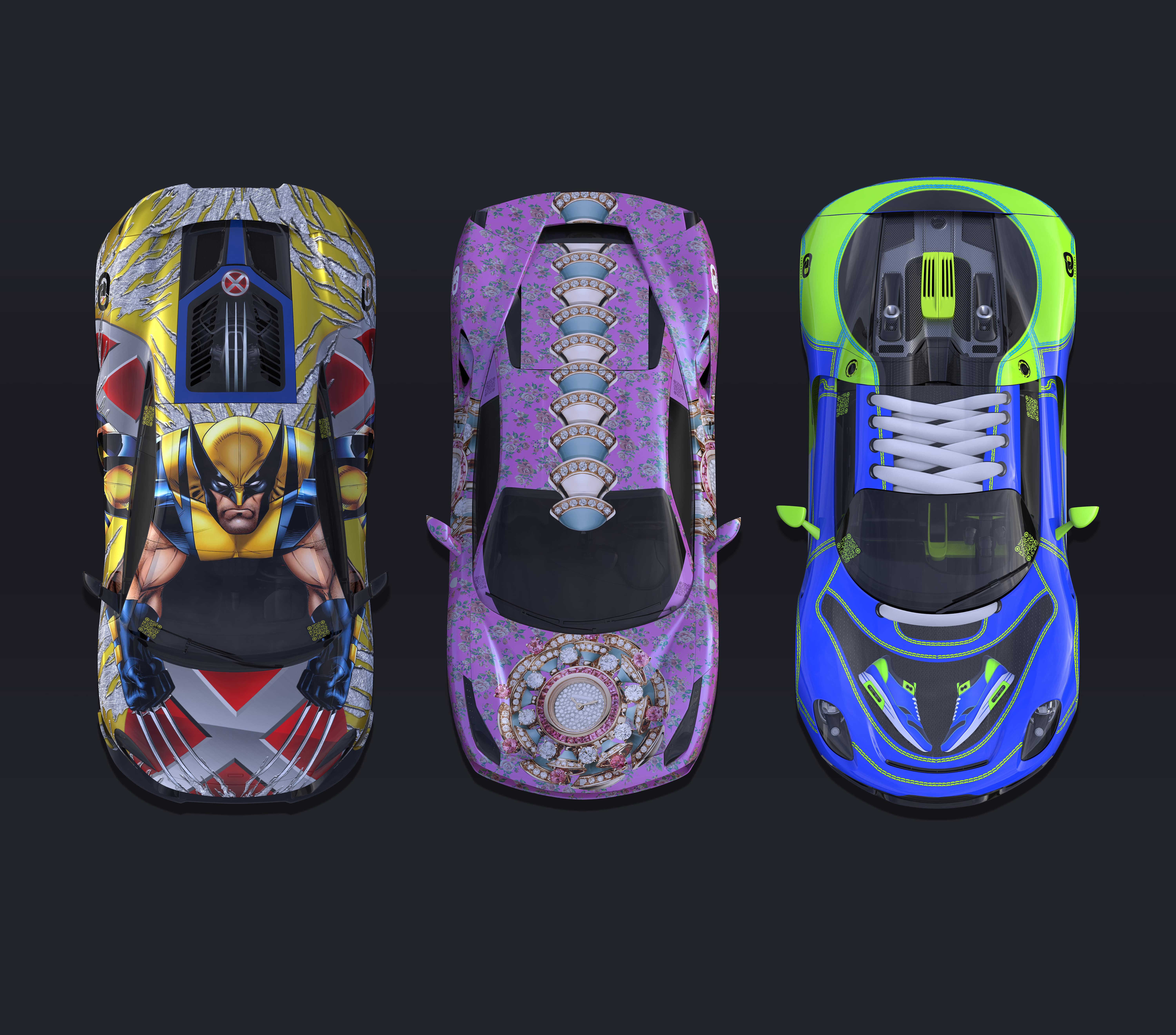 Superpowers Of Our
Creative Supercars

Supercars are a perfect backdrop for brands that share high-quality vision, exceptional performance, fine craftsmanship, exclusivity, prime-time entertainment, and fast reliable service.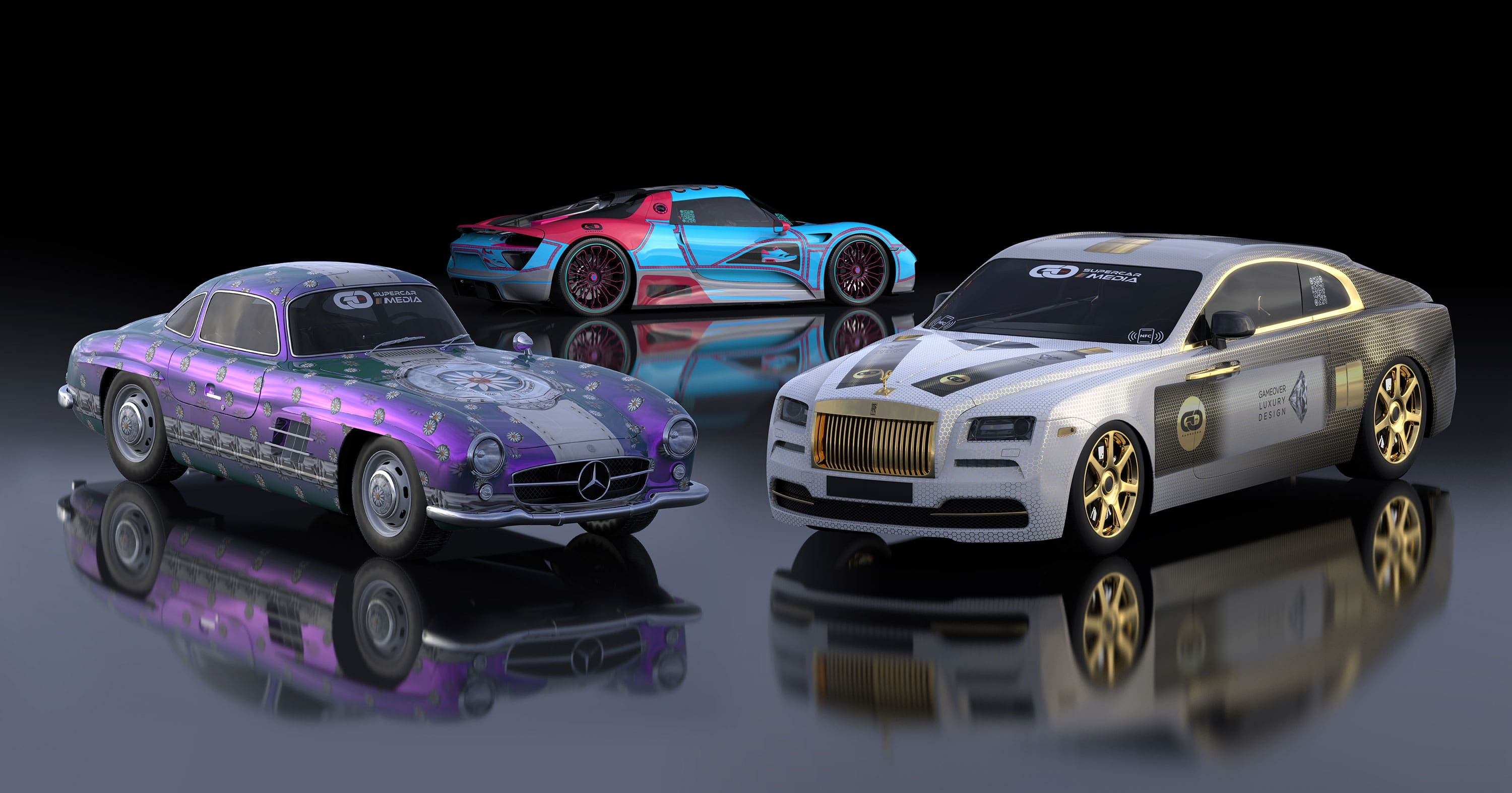 Just like celebrities supercars have the star power to influence people's decision making. Extraordinary automobiles such as modern supercars, vintage and classic cars have a unique way of inhabiting people's hearts and minds. People are fascinated by the cars beautiful curves, body lines and sound.
By combining the universal fascination for supercars with our creative art design, we create unique and highly interactive billboards that create an emotional connection with your consumers pulling them towards your brand with the desire to take photos & videos, scan QR codes generating tremendous buzz well beyond the billboard itself.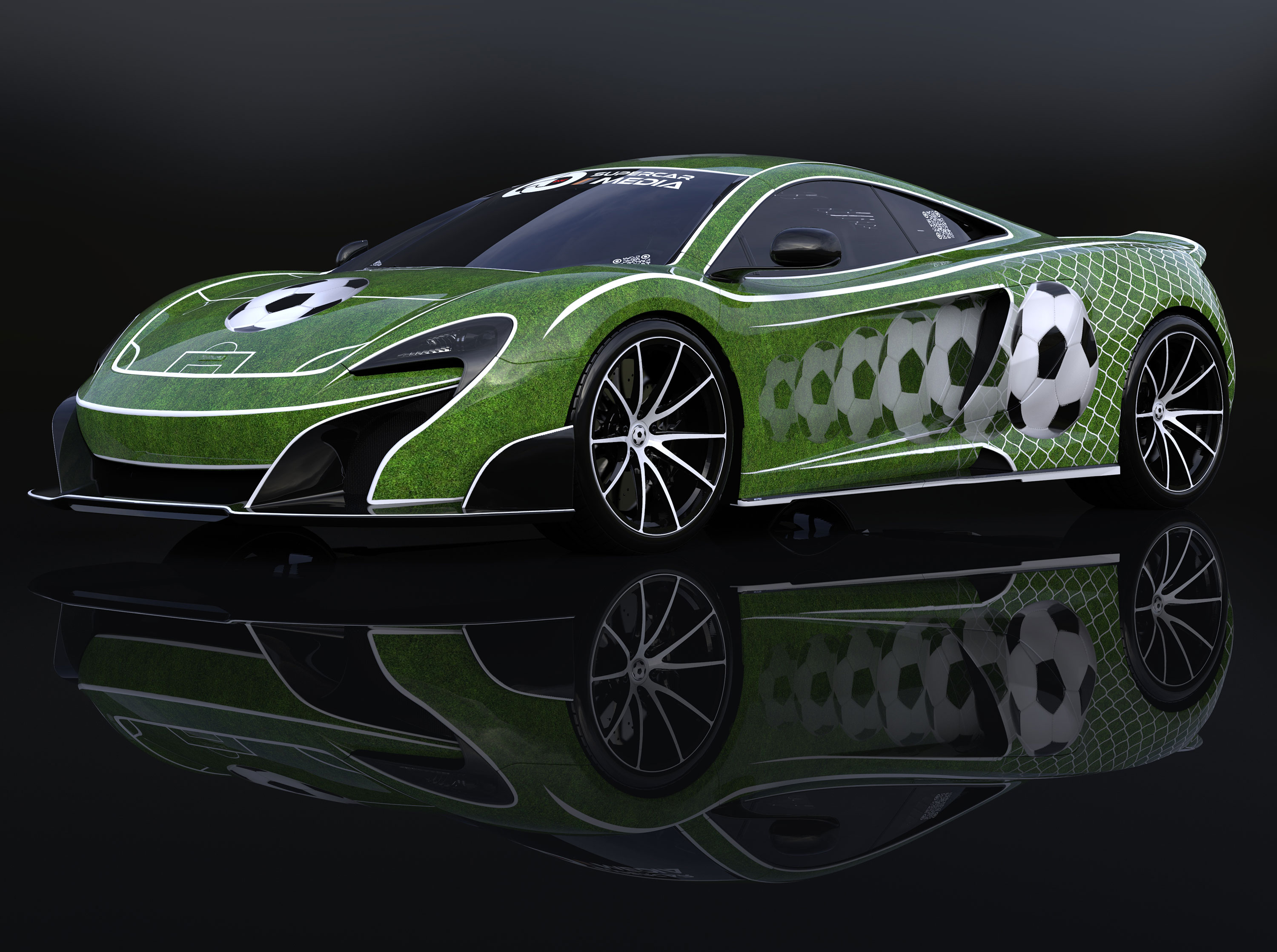 With this imaginative approach we can reach your global audience from one location, expose your brand to new international markets and reach new consumers in both the physical and digital worlds.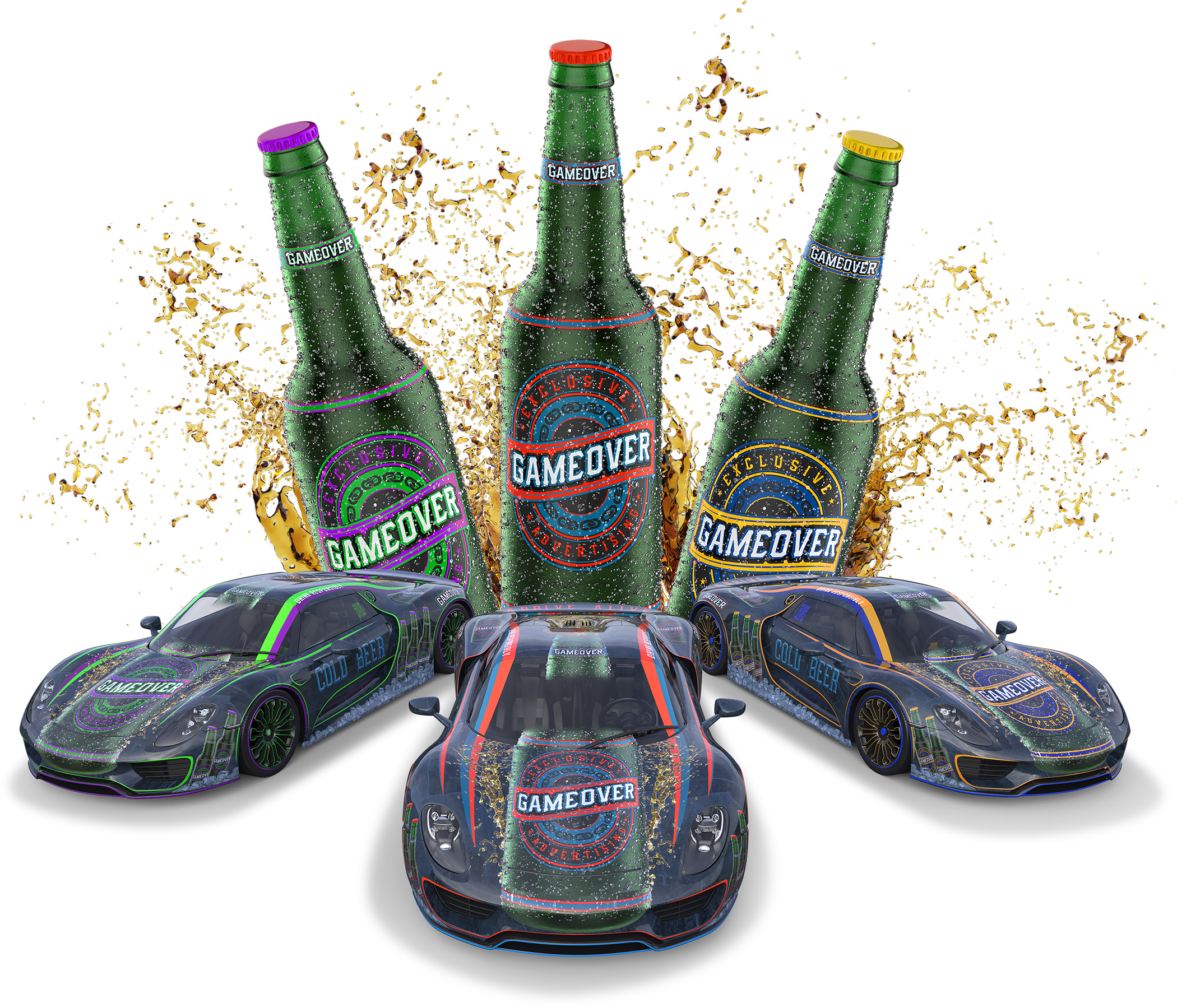 Creating A Bridge Between The
Physical and Digital Worlds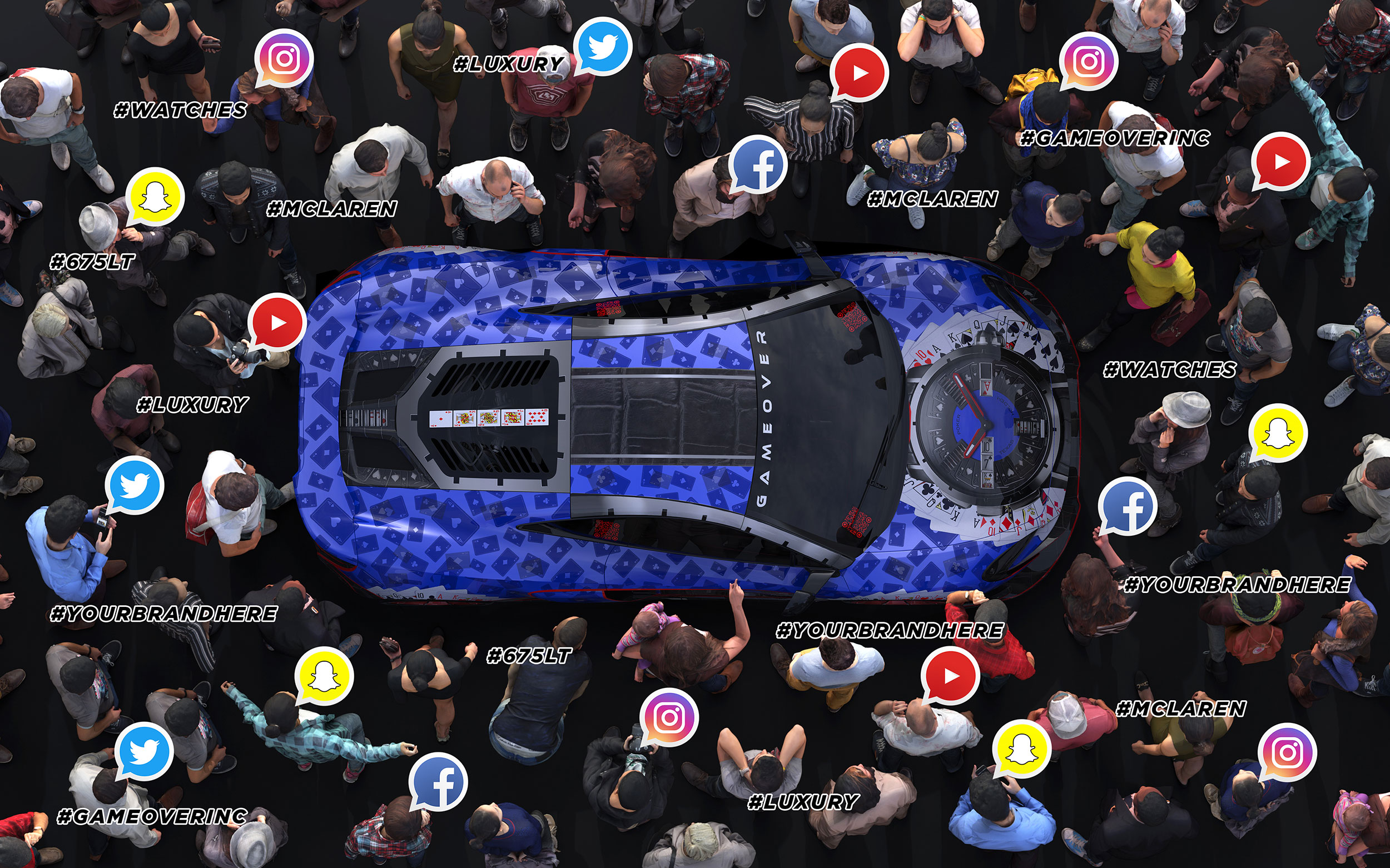 Social sharing is one of todays favourite past times, visually captivating, our billboards become the center of attention everywhere we go. Interacting with our audience in real time our billboards are scanned,  photographed, and filmed by thousands of people attending the cities iconic hotspots.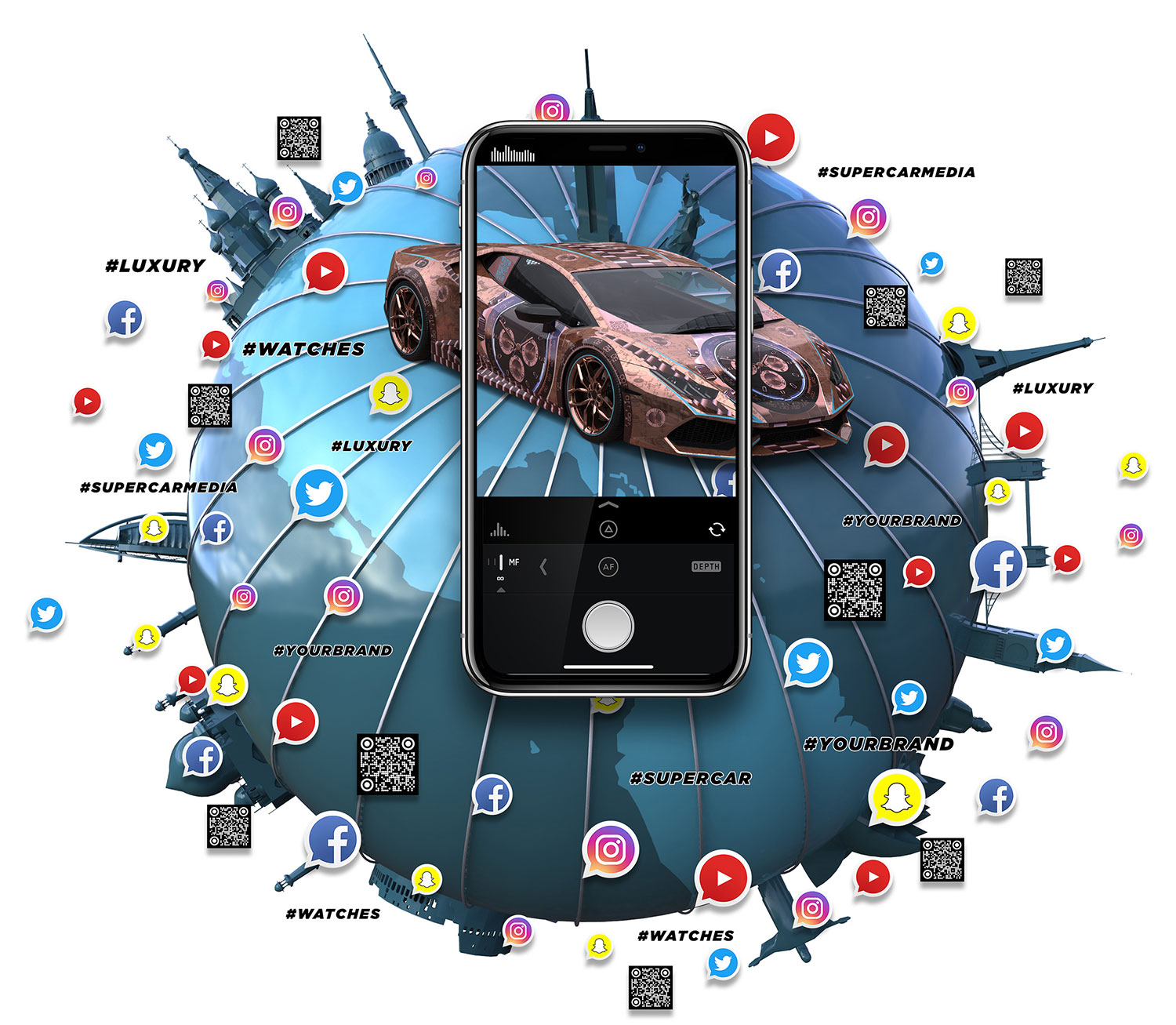 Pictures and videos taken are tagged with trendy hashtags and shared across social networking platforms. The connection to the digital world creates instant global media buzz from one city. The transition is seamless, meaningful and genuine when its sent by consumers themselves who want to share their memorable experience through social sharing and word-of-mouth frenzy.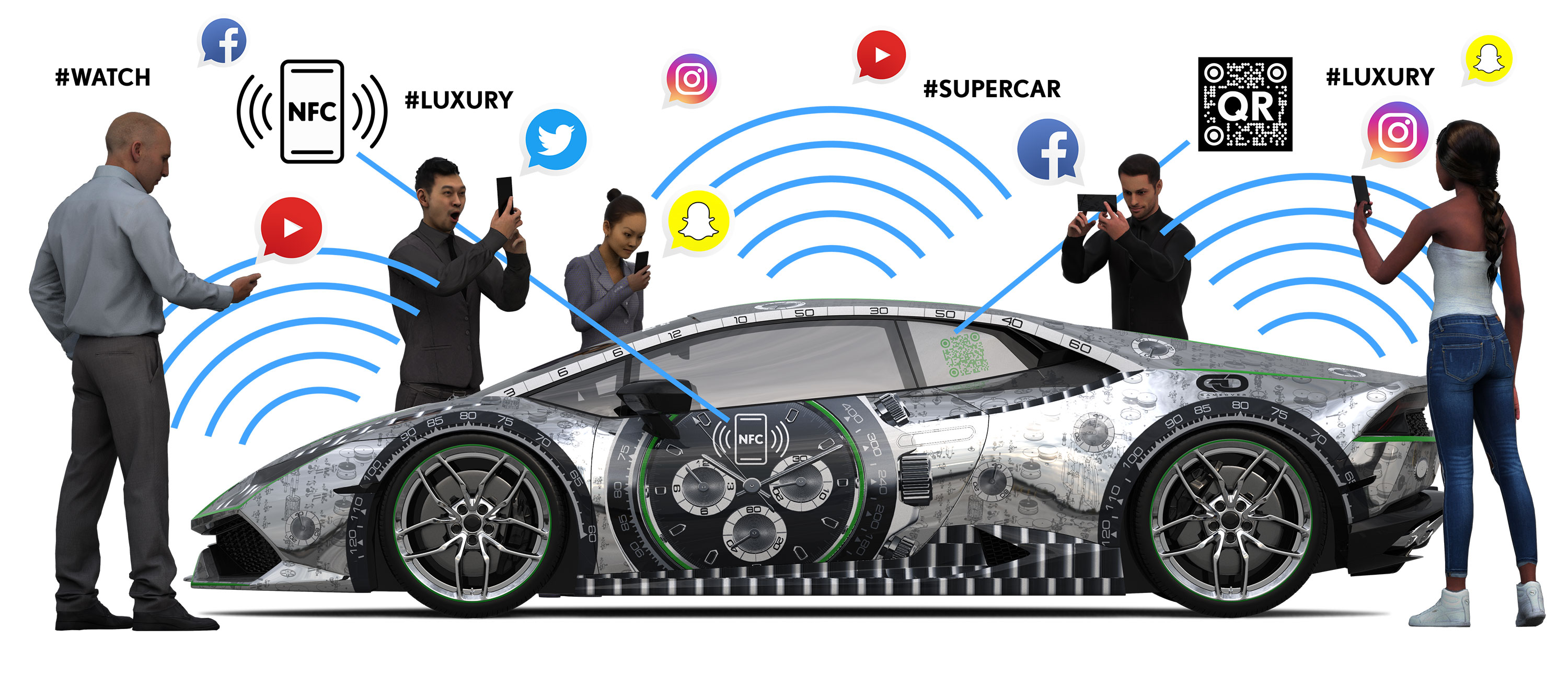 QR codes integrated into our design allow easy access for consumers to engage your brand sending them anywhere, it could be your e-commerce store, website, social media, or a survey. The possibilities are endless you name it, we do it!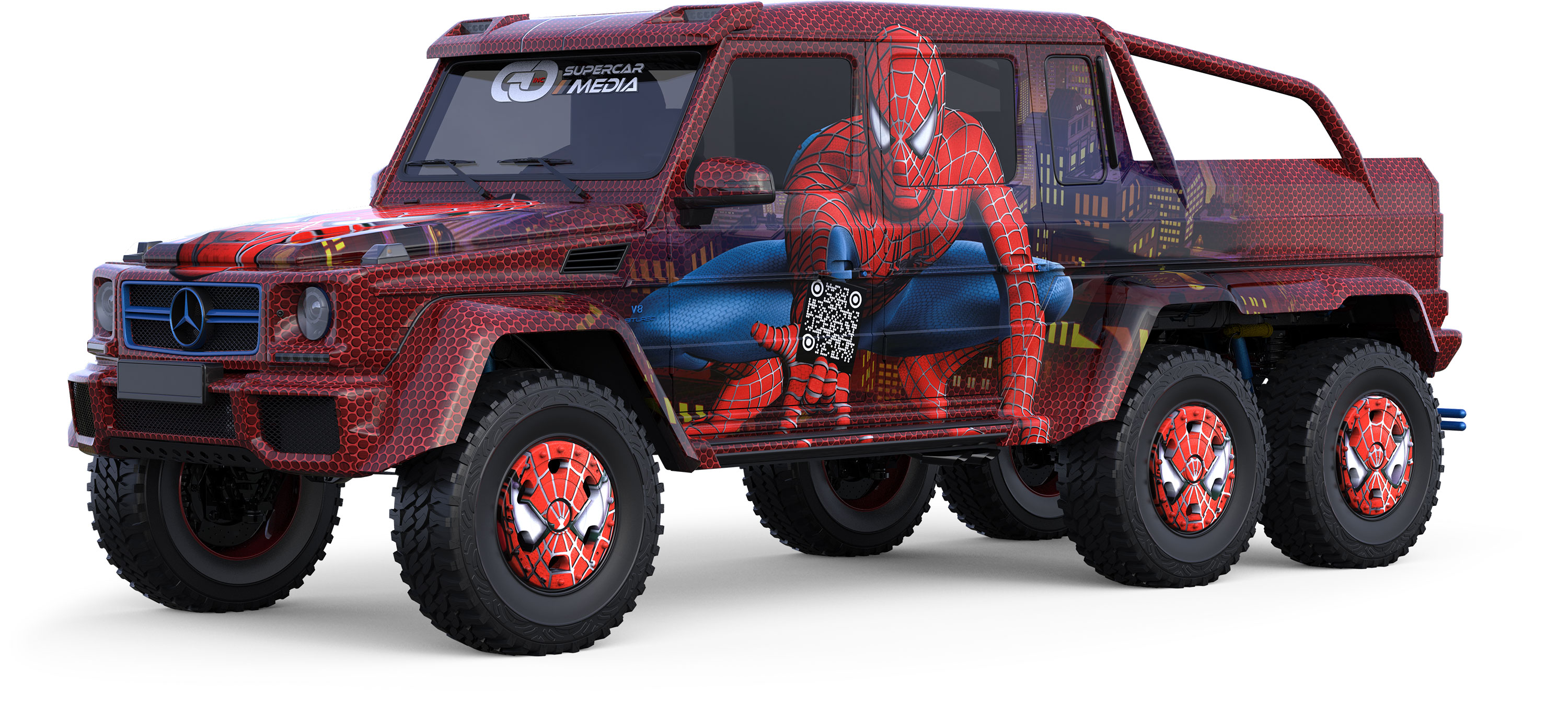 To further enhance your media campaign and maximize the number of impressions we developed our own defensive and tactical driving system that ensures safety and increased exposure. We find creative ways to incorporate QR codes and NFC chips into our designs along with the use of Geo Fencing technology to increase your digital integration.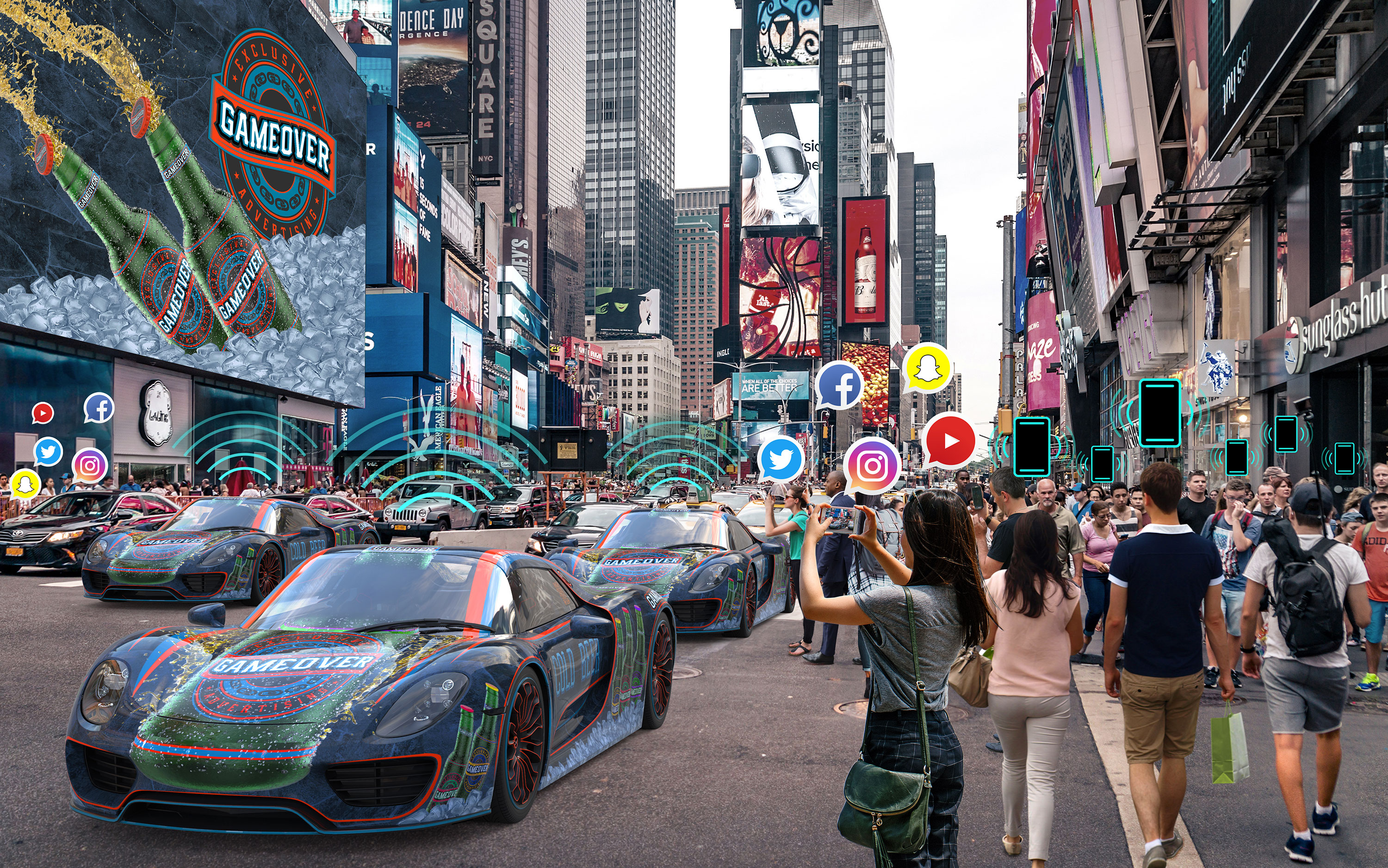 During our street level interaction the audience scans our billboards to download or access any rich content of your choosing.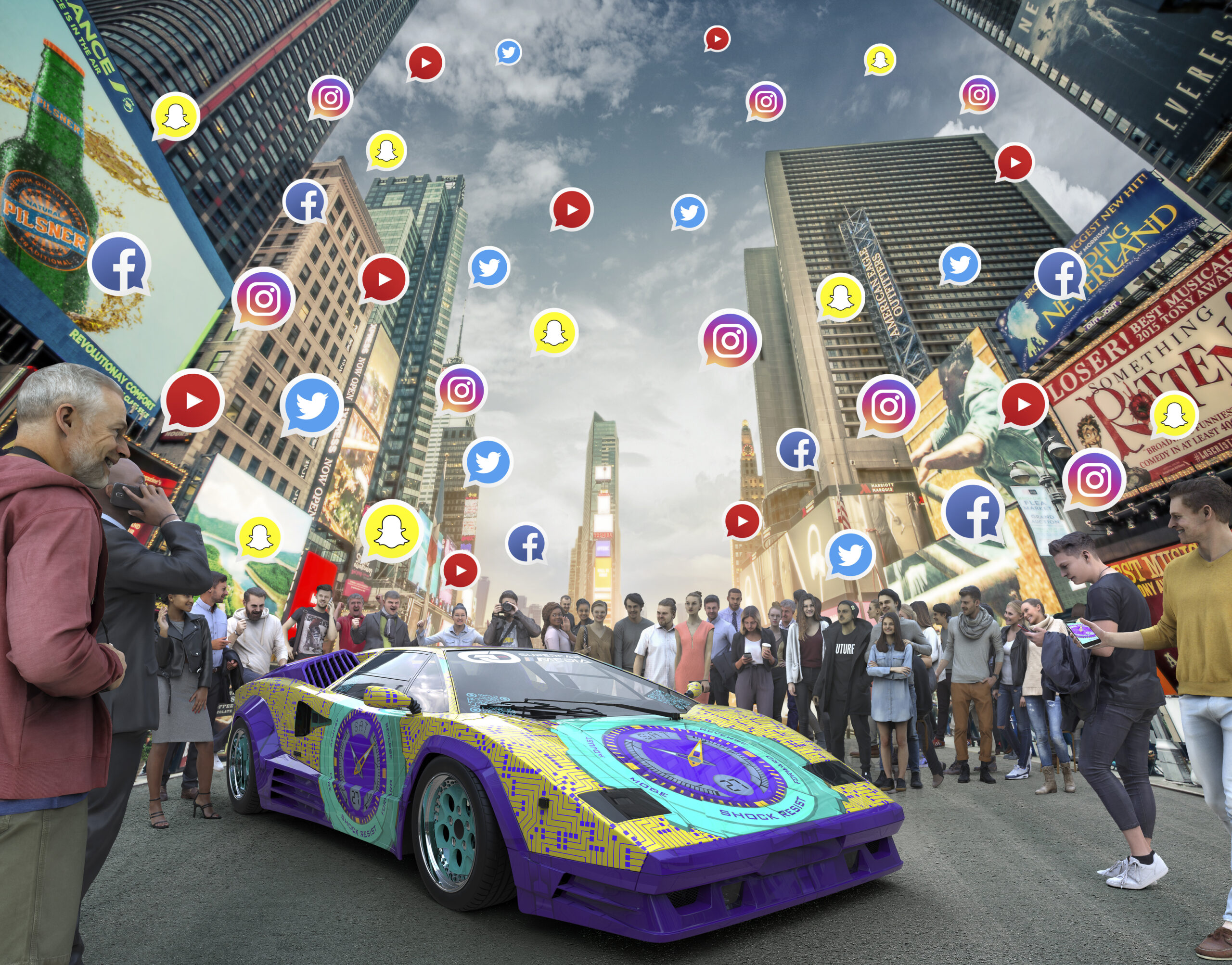 Location is the most important factor during your out-of-home media campaign. Our services are exclusive to major cities world wide. We will provide you with unbeatable brand placement by visiting iconic venues, making appearances at major sporting events, concerts, festivals, trade shows, and any other citywide prime entertainment hot spots.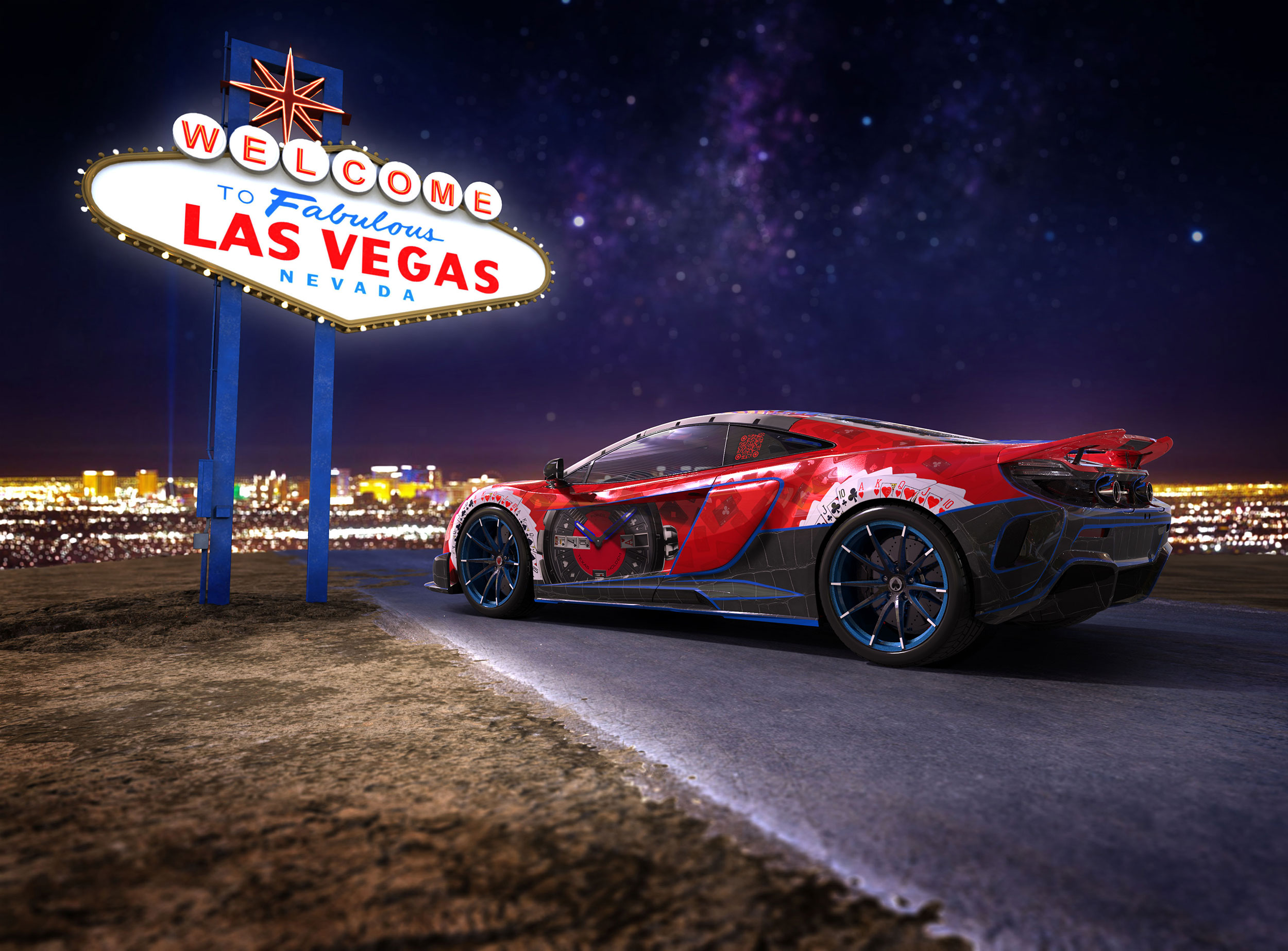 As a global start up, we are working towards operating in 88 major cities across 34 countries.

We will always choose quality over quantity. To maintain exclusivity, we only run one media campaign per city. Our one-off designs inspired by your products will stand out from all other media clutter.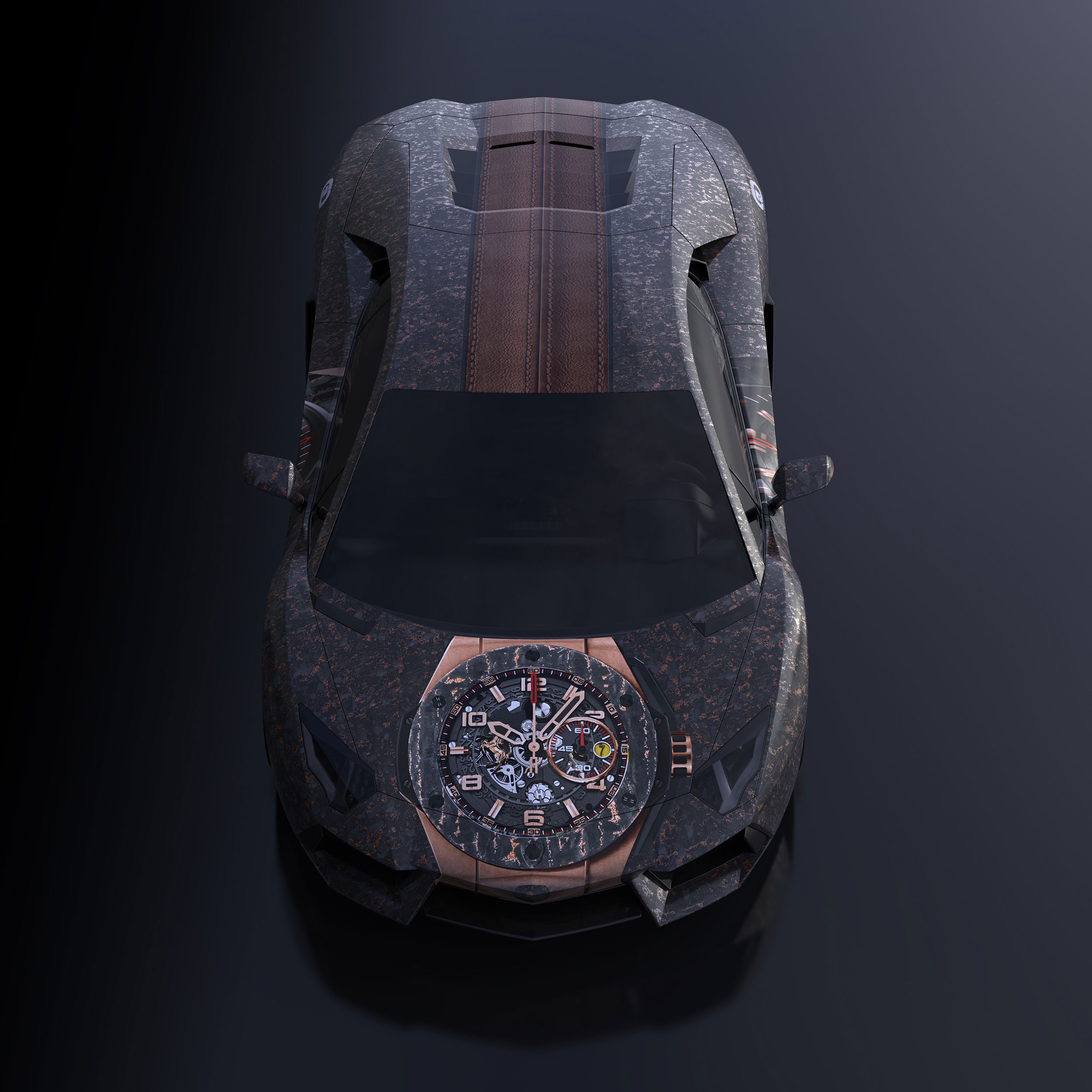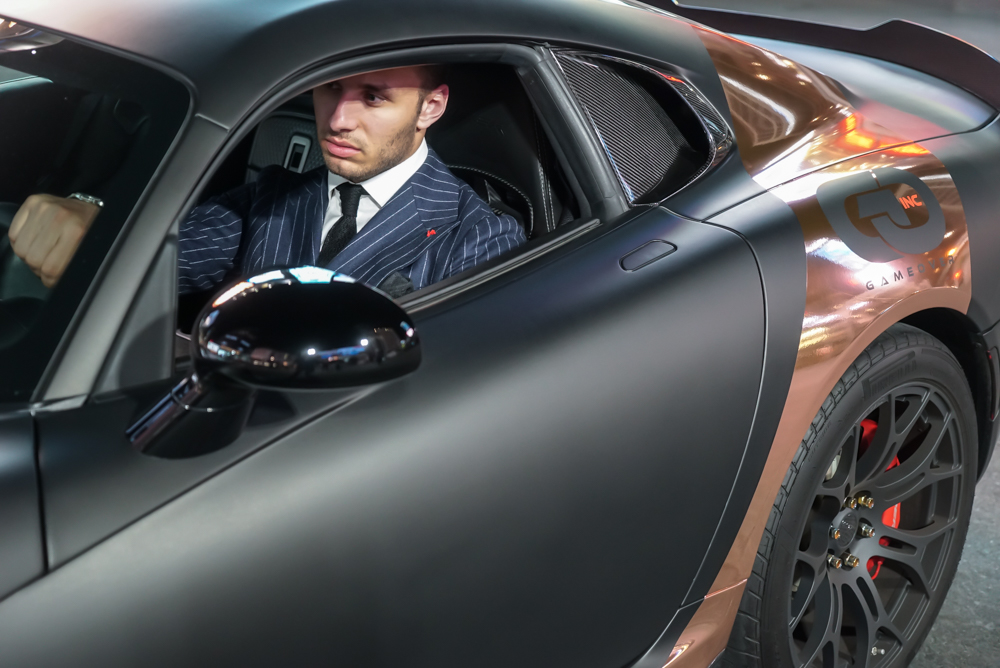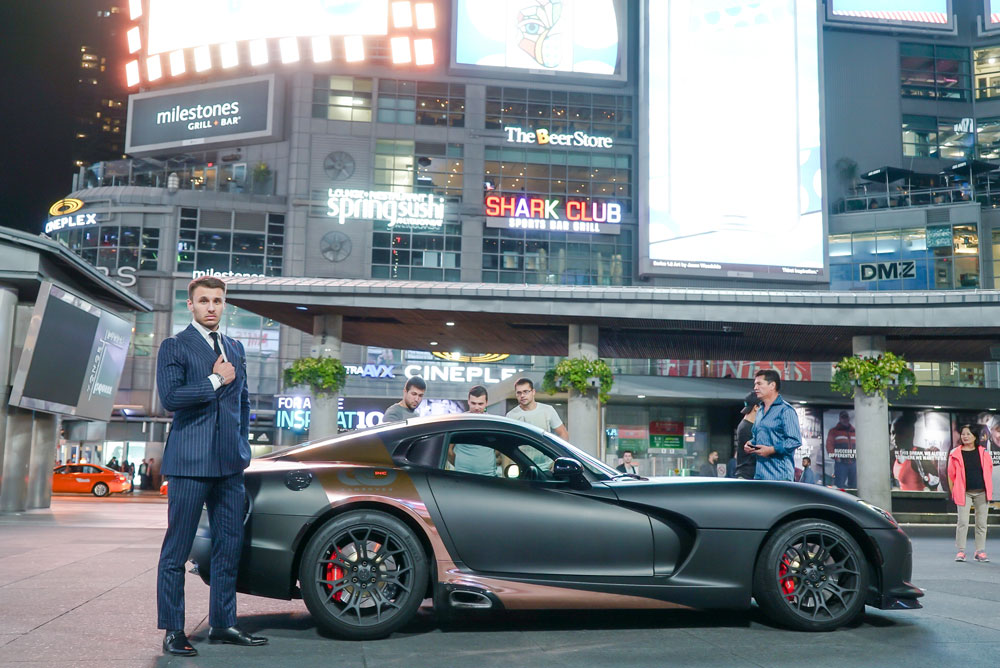 We understand your brand and product to convey the intended message during our face-to-face interactions with the audience.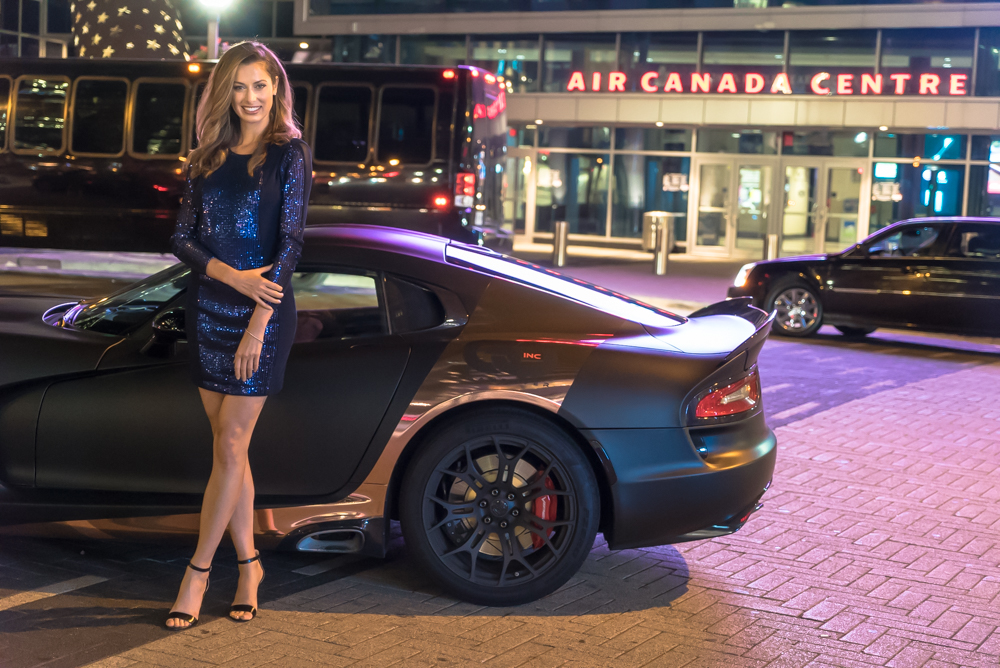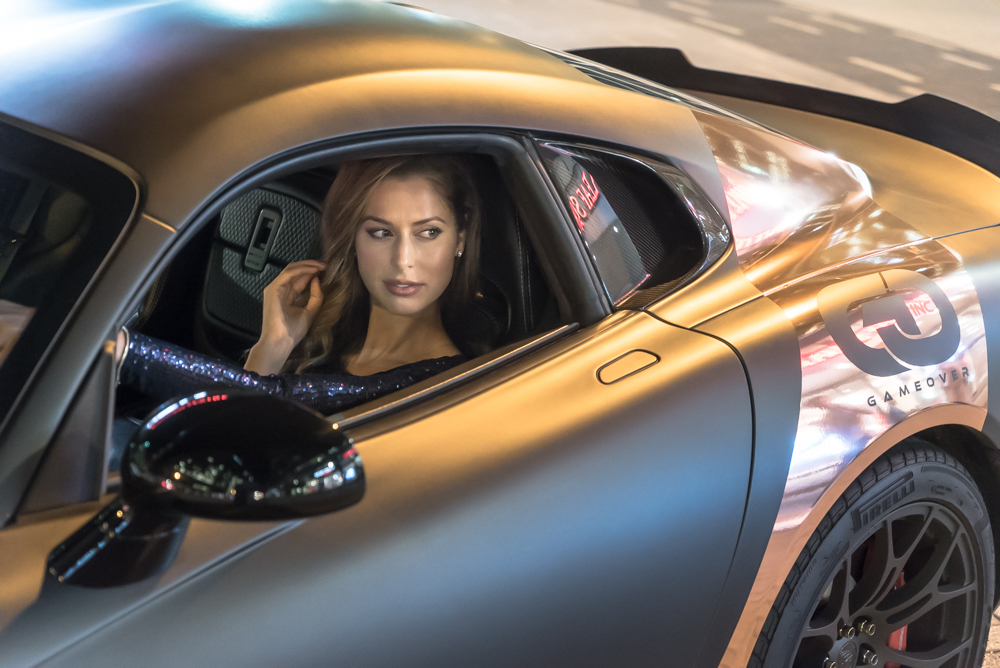 Our models will have the option to display your product by wearing or holding your merchandise. They can carry portable tablets that will play the high-definition video content you provide. Consumers are treated to a superlative experience of your product and brand in real time.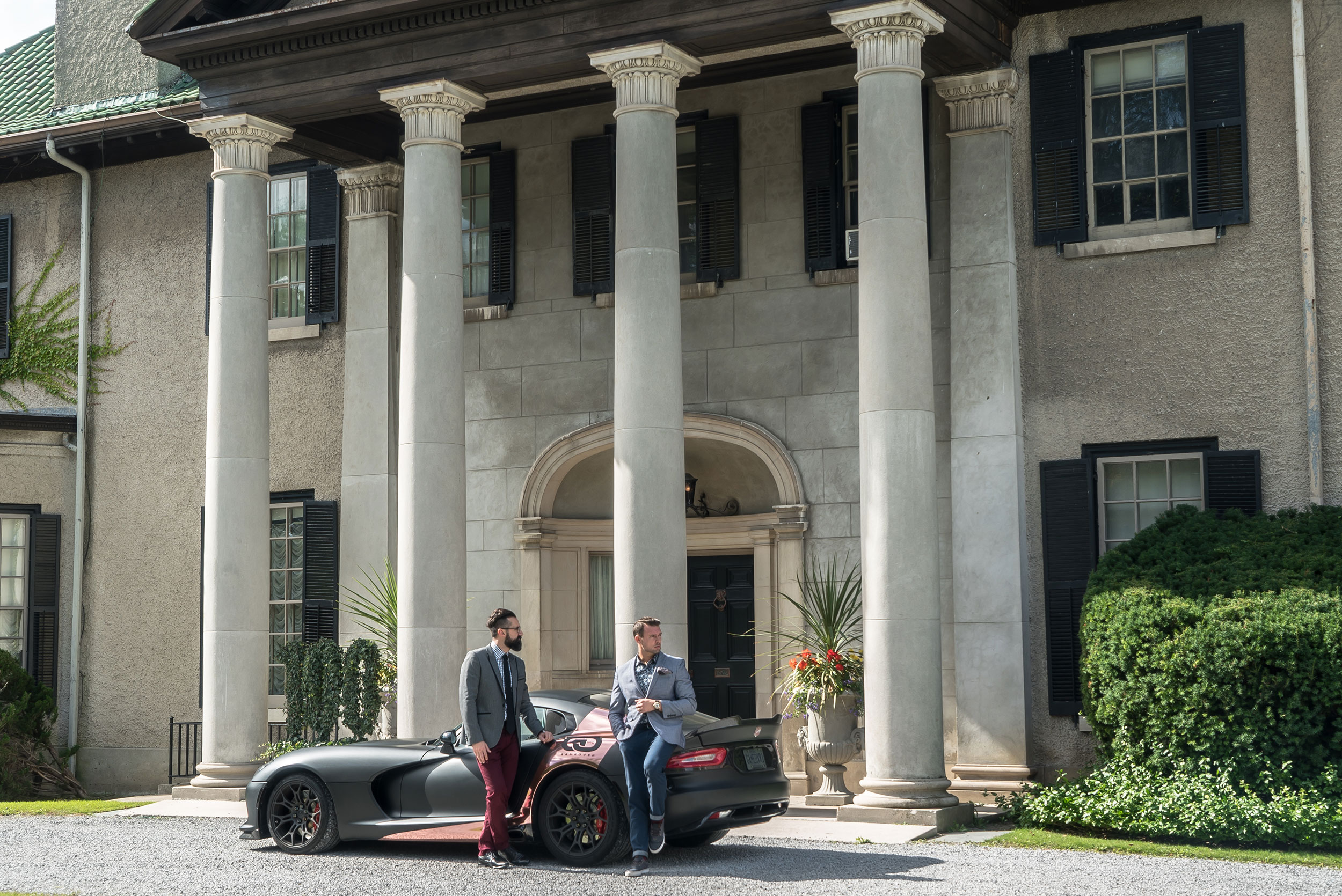 Collaboration &
Partnerships
Gameover celebrates existing partnerships and facilitates fresh, strong supportive partnerships between automotive industry leaders and like-minded companies in luxury and prime time entertainment sectors. We team up with companies that share the same values and beliefs choosing quality over quantity – creating something unique without any limitations.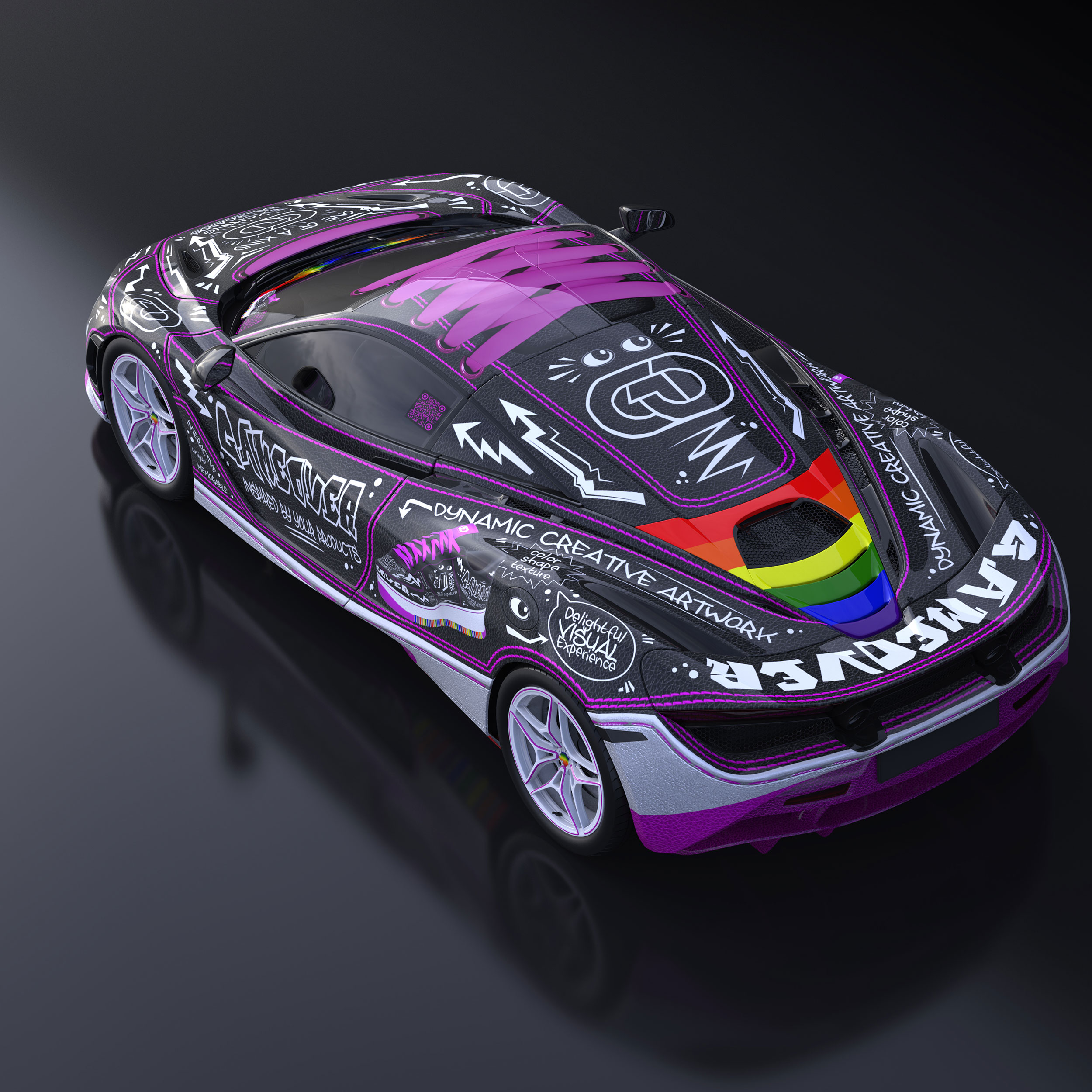 All automobiles used for any type of media are owned by Gameover, under contract with Gameover, or in collaboration with Gameover. When your brand is being showcased on any of our automobiles you are being represented by Gameover not the car manufacturer itself unless otherwise stated. 
Check out our exciting media services geared exclusively towards top National and Global brands.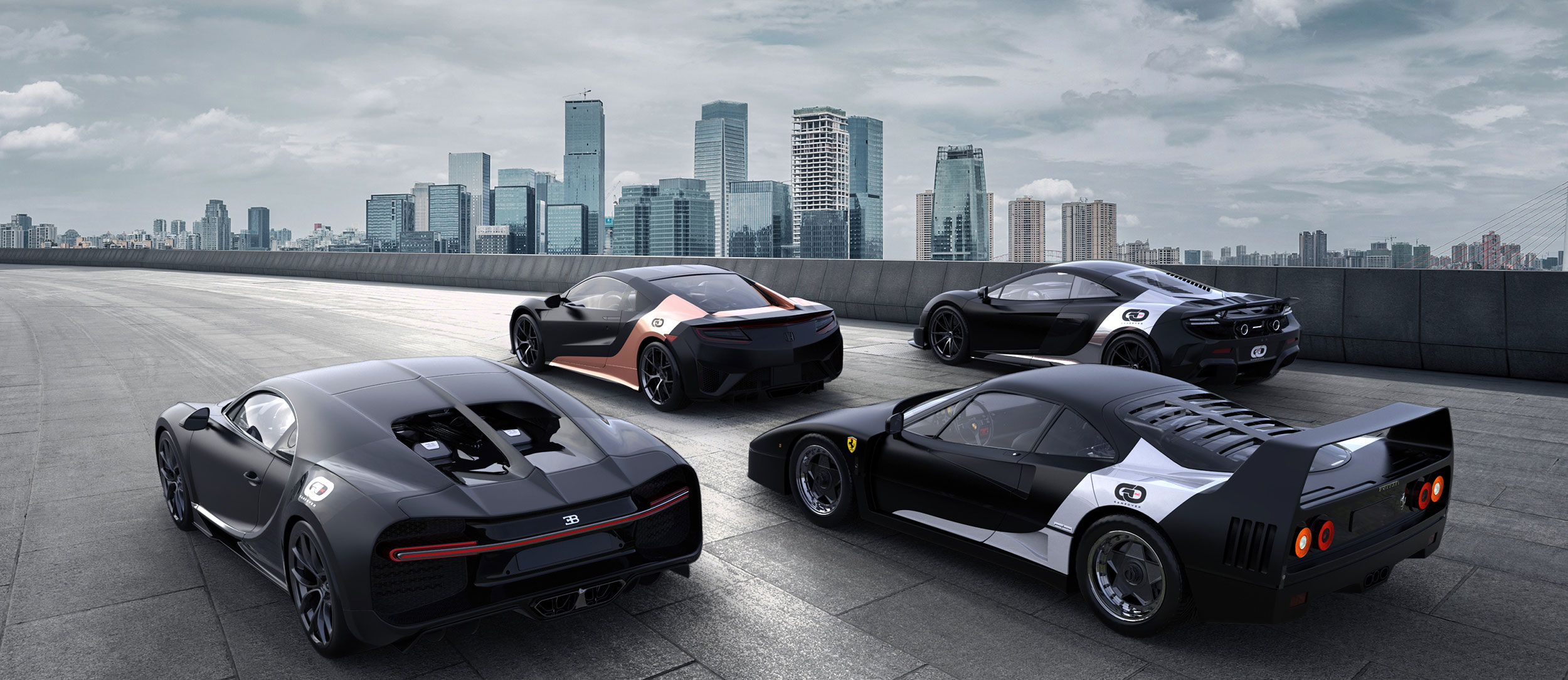 Location is key, but it's the quality of the backdrop that makes all the difference. Check out our unique line up of automobiles that will become the canvas for our creative design to create your very own exclusive billboard.